Welcome to our web site!
Bob's Appliance Repair
Serving the Flathead
from
Kalispell Montana

We are located in Kalispell Montana and we provide in-home (only) repair service for major
appliances in Flathead Valley. We accept checks, credit cards and cash.

We do not sell parts OR used appliances or service commercial appliances.
We do service the
following...

Washers, Dryers

freezers
Trash Compactors
Ranges & Stoves
Dishwashers

Laundry Stackables
Microwaves

Refrigerators
Garbage Disposals
and more!

Areas that we service...

Kalispell/Evergreen/Somers
Columbia Falls/North Fork/
West Glacier/Hungry Horse/Coram
Whitefish/Big Mountain/Olney
Kila
About Us...
Our Company offers honest, reliable in-home repair service for most all brands of residential appliances. Our goal is to ensure your complete satisfaction while offering the highest levels of professional & friendly service at affordable and competitive rates.
Bob is a highly experienced technician with 30 years experience! He will come to your home, diagnose your appliance's problem, and give you an explanation of the repairs needed and an honest quote for parts and labor if they need to be installed. Many times he can fix the problem the same day as he carries of common parts needed on his service van.
Out of city limits is charged a little extra for mileage.

Give us a call and we will try to answer all your questions as best we can.

" Our mission is to provide you with the highest quality; reliable and trustworthy service with reasonable rates"

From Bob...
I will service and repair your major appliances in your home...
We depend on our appliances to work for us everyday and when they break down it's a large inconvenience. I know how important it is to keep your appliances in working order.
I will spend the time to correctly diagnose your appliance problem and repair it quickly so you can get on with your daily business with as little disruption as possible to your home life.
Are you running your dryer twice to dry your clothes?
Dryers should be serviced at least once a year. Lint will accumulate in dryer housing and ducting (even if you clean the lint trap regularly) which causes bearings, motors and sensors to fail. You will have excessive drying times and possible fire danger.
I can inspect, clean and make it safe inexpensively!
Take Care,
Bob Benware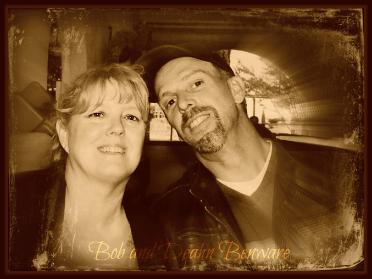 Did you know that in my service experience, I have observed that the majorities of extended warranties cost more than the repair?
Website and "Painting by Heart Photography" by Deahn Benware